Colourful designs with a fusion of personality traits…
Peti Lau can usually be found at work sketching her creative ideas, studying some colour swatches or animatedly discussing her ideas with a client. Peti's company Peti Lau Inc. is situated in Manhattan and is well known throughout the city as word has spread about her exceptional work. Peti's recent projects in Los Angeles for both the Grammy Award Winners The Chainsmokers, Alex Pall and Drew Taggart have certainly put her on the map for designing for the next generation of successful Millennials. Peti's work is so personal as she incorporates art and artefacts from all over the world to tell her client's story.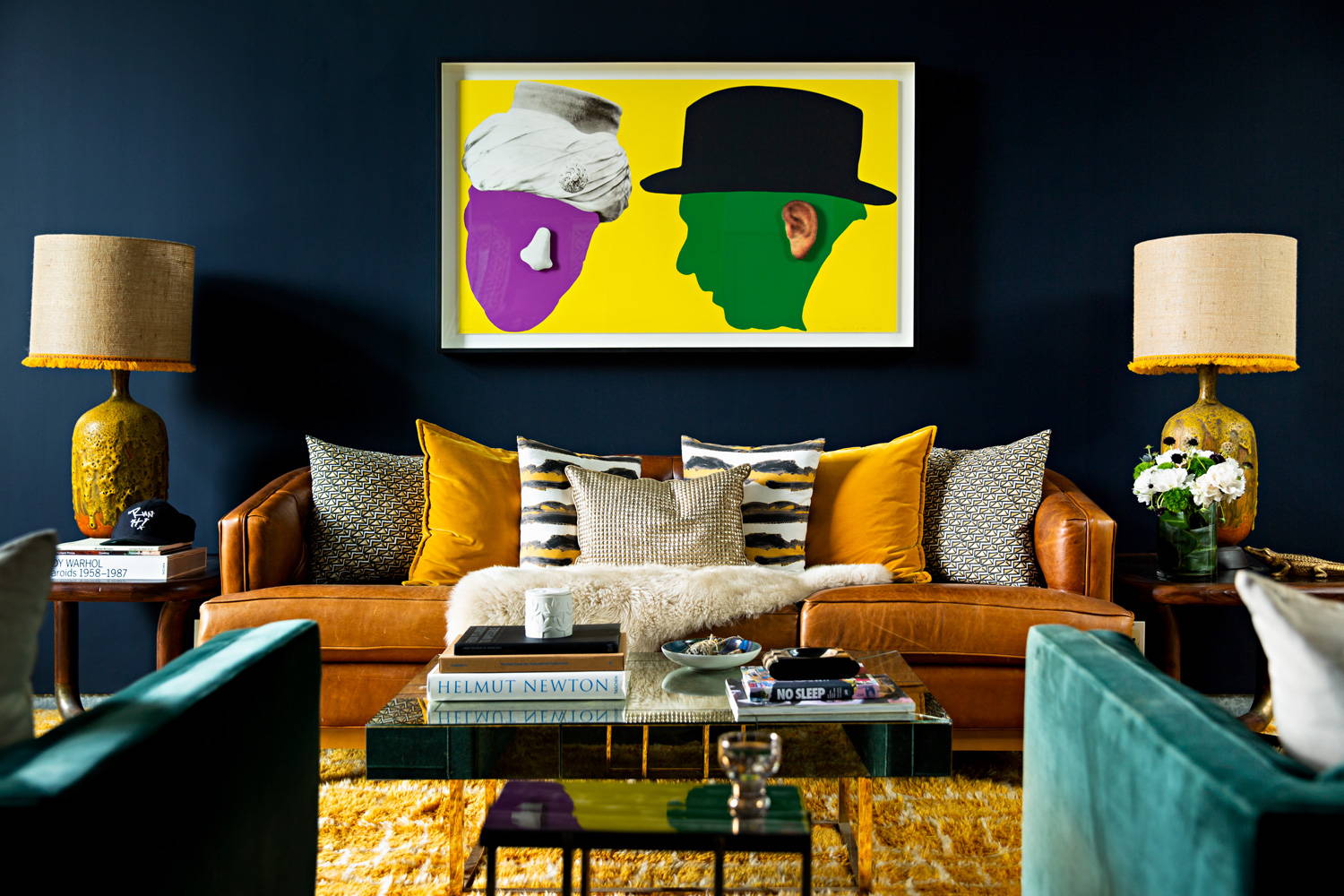 Photo by Brittany Ambridge
Born in Israel to Chinese-Vietnamese parents, Peti grew up in Washington DC. She has lived in many countries including Thailand, Mauritius and Britain, and this is reflected in her work. Interestingly, interior design is just one facet of this talented lady's work….
Peti took voice lessons from an early age and attended opera workshops and whilst she was singing, she also dabbled in fashion design and designed and opened two restaurants in Thailand, where she started her design career. She credits her creative talents to her mother, whom she used to watch making things and tackling upholstery projects. A chance visit to the winter home of Frank Lloyd found her creatively inspired by the space and his architectural style and she felt compelled to start designing. Before long, she had embarked at the New York School of Interior Design.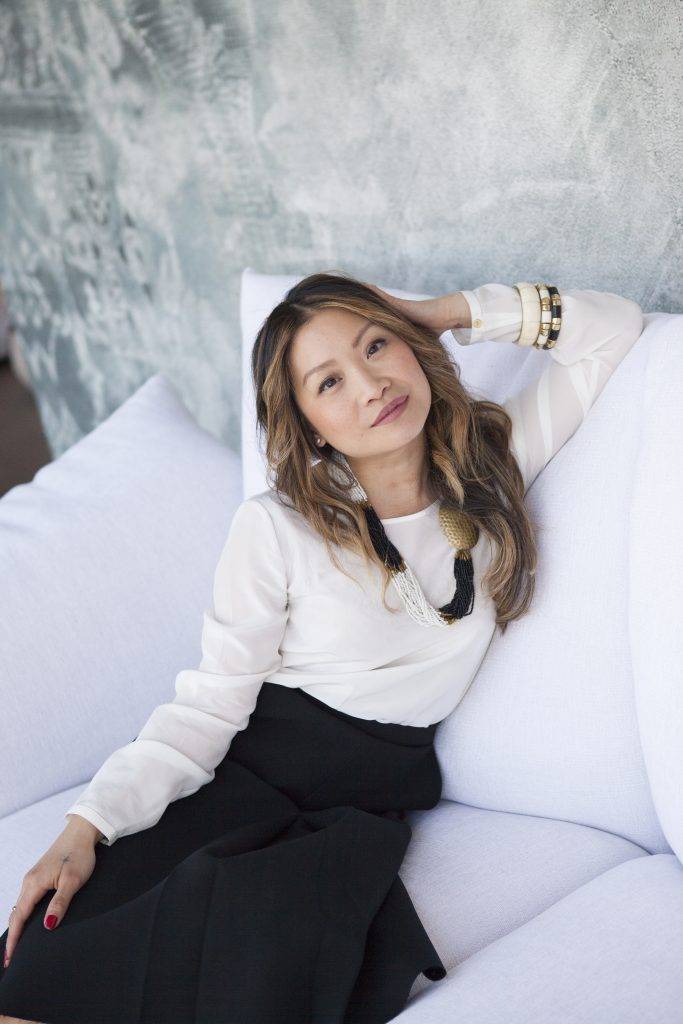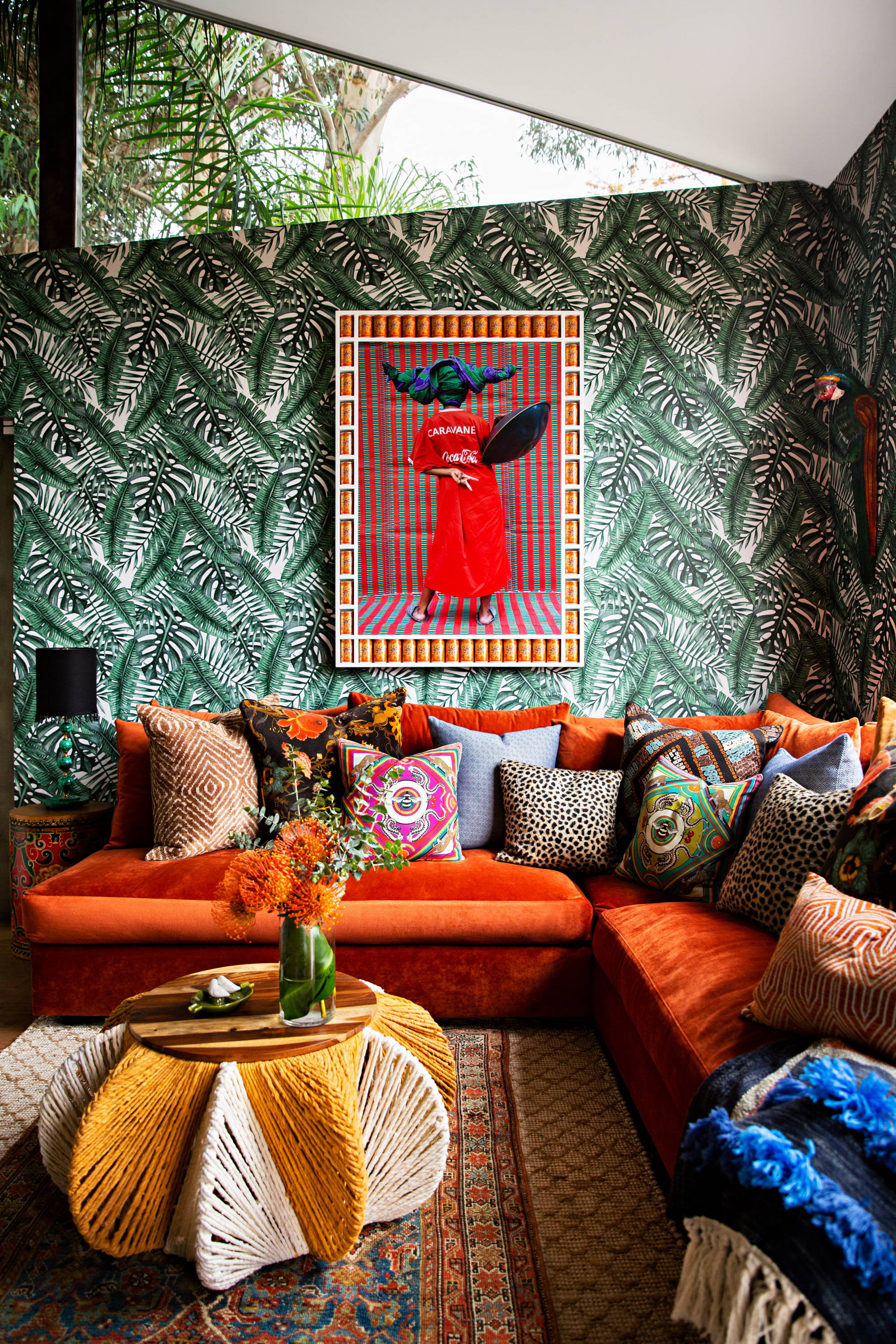 Photo by Brittany Ambridge
What was your first thought about Eterne?
Fantastic! It brings all these amazing artisans to my fingertips.
How would you describe your style?
'Aristofreak' that's me – both my trademark and design philosophy. It's an eclectic mix of old-world charm and new modern living. A unique fusion of my four personality traits; eclectic, worldly, romantic and dramatic.I use colours, patterns and textures to tell a story in space, where I embrace all of a person's quirks and authentic beauty marks that make them who they are. I am not afraid to mix spunk and class and find that person's unique voice. Loving your best life, and inspiring the people around you to evolve into the best version of themselves. That mix, yes, that mix is my lifestyle and personal brand.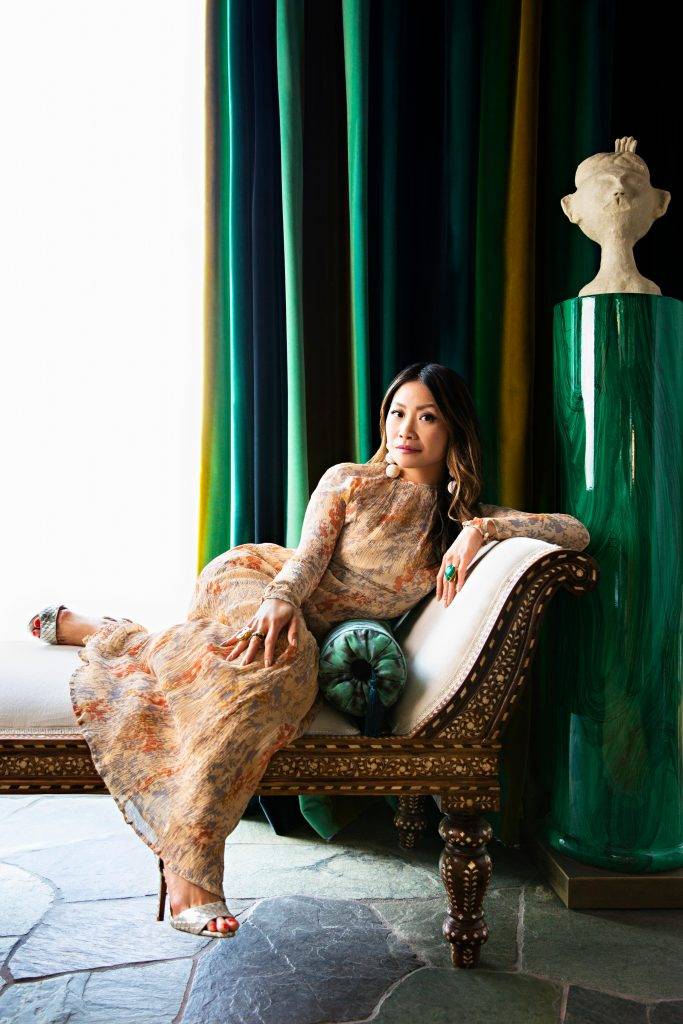 Photo by Brittany Ambridge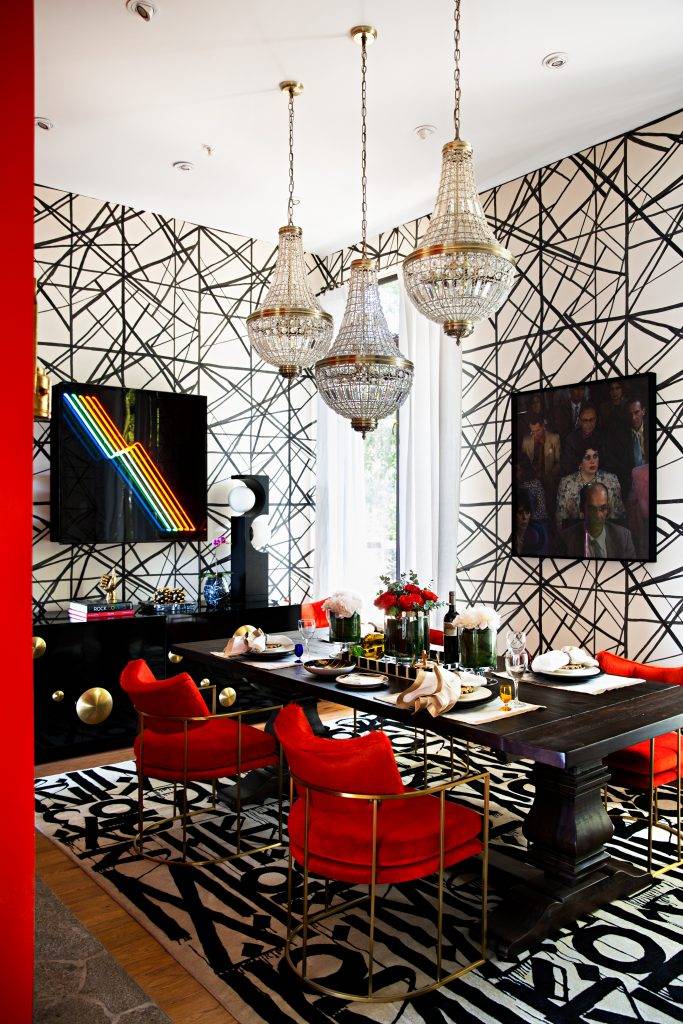 Photo by Brittany Ambridge
Who or what inspired you to grow personally and professionally?
My personal growth really has been an amazing journey! I've always been a spiritual person, but I think I truly had a transformation as I turned 35, I went to an Ashram in India for the holidays and to celebrate my birthday which falls on December 28th.
That experience taught me that we are connected, and from there I discovered the first two of the nine affirmations or manifestos that I've created, which guide me through my life. I am currently working on a nine page book that I need to get out of me. and I'm calling it the 'The Nine Manifestos to becoming an Aristofreak'. My nine manifestos are:
1. Surrender
2. Divine Time
3. Forgiveness
4. Compassion
5. Love
6.Integrity
7. Service
8. Commitment
9. Relaxation
Let me explain to you more. The minute you SURRENDER, DIVINE TIME kicks in and you are exactly where you need to be. When you FORGIVE yourself or others who have hurt you, COMPASSION can be experienced by others and you are being kinder to yourself, LOVE is the most healing of all.
Then, you must base your intentions on INTEGRITY; to do what you will say you will do, to be accountable and to understand and appreciate how the universe works through cause and effect. SERVICE is when you apply your given talents and share them with the world, whilst being of SERVICE to others is an appreciation and in gratitude. Of course, having COMMITMENT to your visions, your ideas and your relationships, is of key importance. And finally, while being in a moment of RELAXATION, you can bring yourself into alignment with your true self, and allow the universe to do its magic.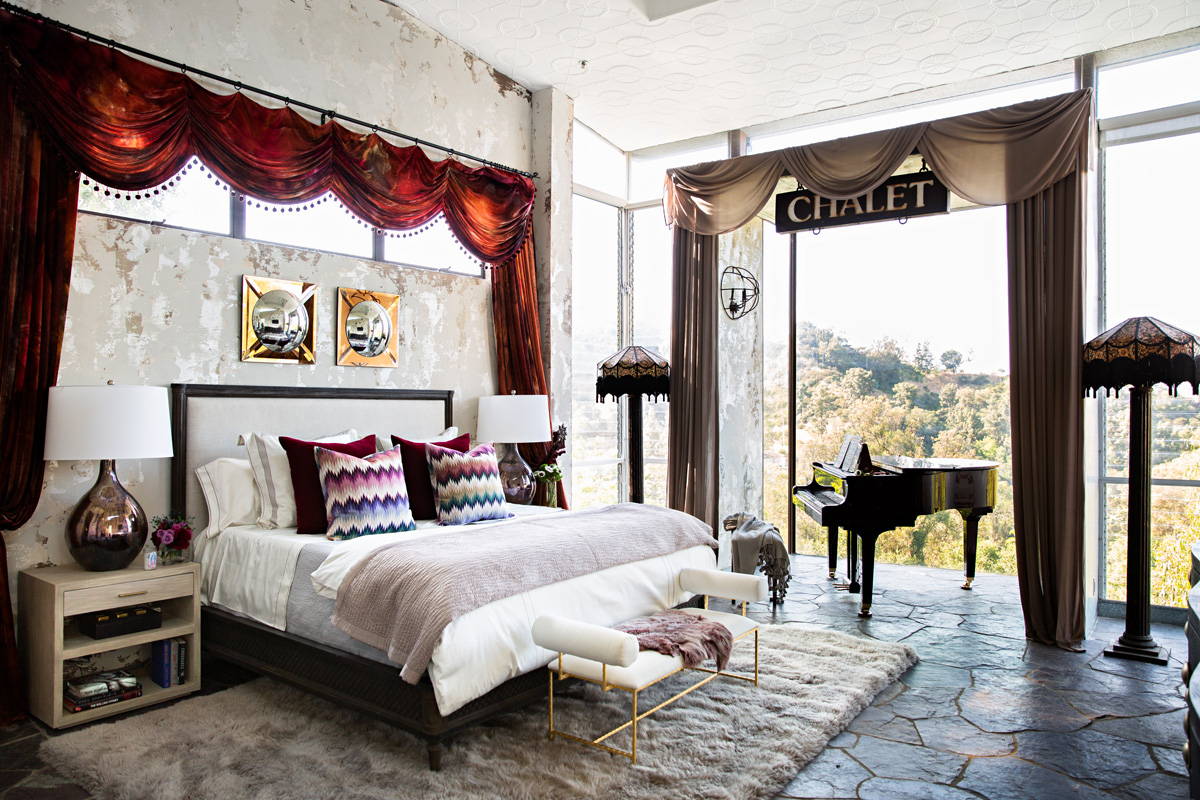 Photo by Brittany Ambridge
My professional life has been a long and steady rise through hard work, dedication, lessons, both triumphs and failures and never giving up on my goal. Deciding my intentions and having a clear vision of what I want to accomplish, and understanding that every opportunity that comes my way is a blessing and exciting and that it is a wonderful part of the journey.
Most of all, it is good to be patient – not easy, often – but Rome wasn't built in a day either! So, collectively all the efforts and energy that I've put into my work have been so worthwhile. It's been very rewarding to get wonderful reactions from the industry, my peers and colleagues, and to receive great support from my family and friends….And I truly believe that my "public" career is only just beginning!
I have 'Aristofreak' as my brand, and that's where I would like to design products for the 'Aristofreak' style that people can have!
My interior design business is Peti Lau Inc, where I get to design spaces. My dream is to create an amazing boutique hotel in an exotic location that's an upcoming hot spot, earth ship – where it's off the grid. It will have 'Biotecture' – self sustaining architecture which does not damage the land in any way, it will be environmentally friendly and the hotel food will be provided by local organic crops. The interiors will be beautifully designed in the Aristofreak style and will be chic, romantic, and Cosy – the perfect retreat for guests in beautiful natural surroundings.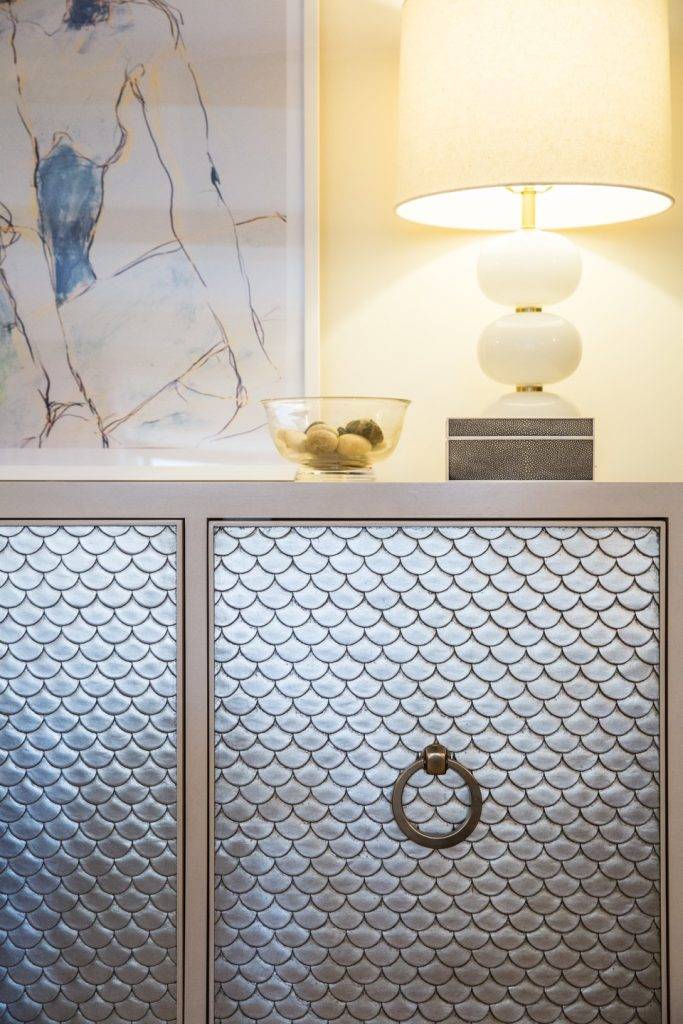 Can you describe the most inspiring place you stepped foot into?
That's a tough one…but I think my most inspiring moment was when I was flying in a hot air balloon in Bahan, Myanmar (Yangon) in 2005. it was as the sun was rising and I could see how people lived in the valley and there were over 3,000 Pagodas that had been built over the centuries.
Every time I step into an amazing piece of architecture – especially in Italy and France – I'm blown away with the astounding craftsmanship and wonder how did they do that so beautifully so long ago?
What do you think about the role of craftsmanship in interior design?
It's essential to work with a great design. We have to support the artists and artisans, just like Eterne is doing. We need to work with wonderful designs so that we can create equally beautiful things to place in the space!