8 London Interior Designers that will blow your mind
---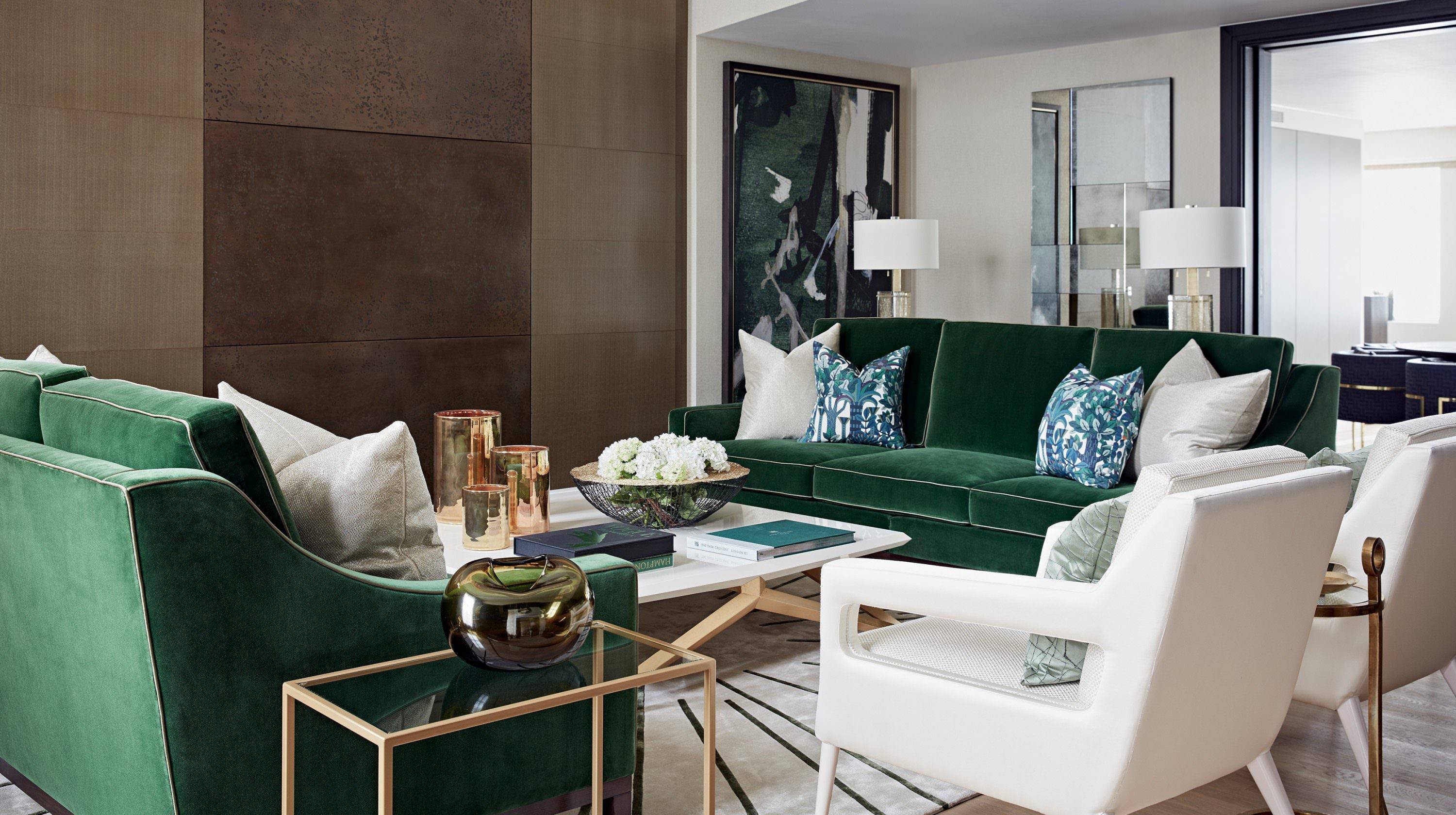 It's no secret that London has a great wealth of interior designers. To get you inspired, we featured some of the most in-demand studios that impress with incredible raw talent and creativity. Read on as we discuss the designer's distinguishing styles and highlight some breath-taking projects.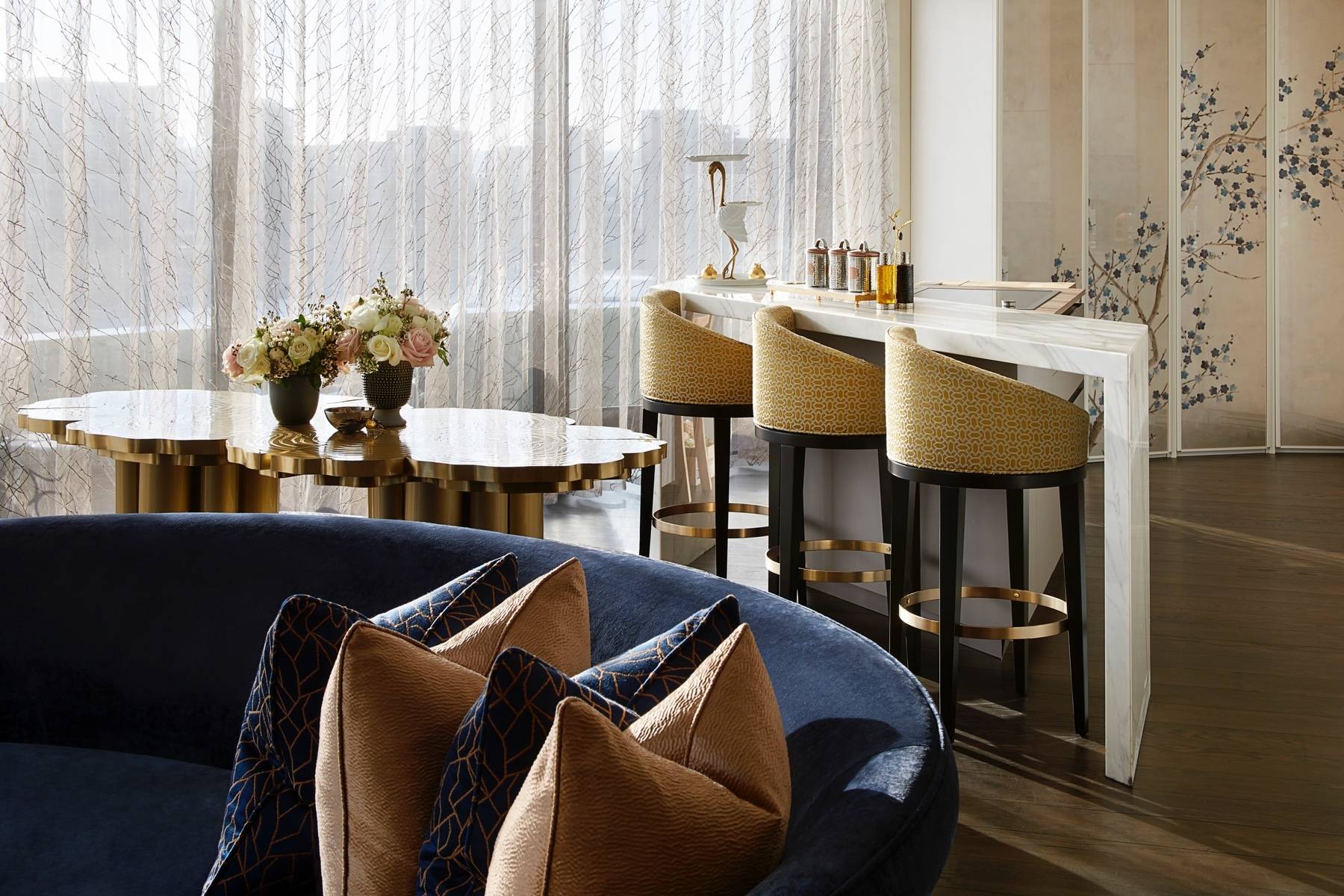 Former aviation finance lawyer-turned-interior designer Noor Charchafchi is at the helm of Celine Estates. Her flawless designs are the result of incredible attention to detail that takes her many hours to plan and source and which includes metalwork and bespoke furnishings to hand-painted wallpapers and fabrics.
"I approach every project with a mindset that design is about improving the quality of life and living, so the client or the person who is going to benefit from the space we are designing is very much at the forefront of my mind."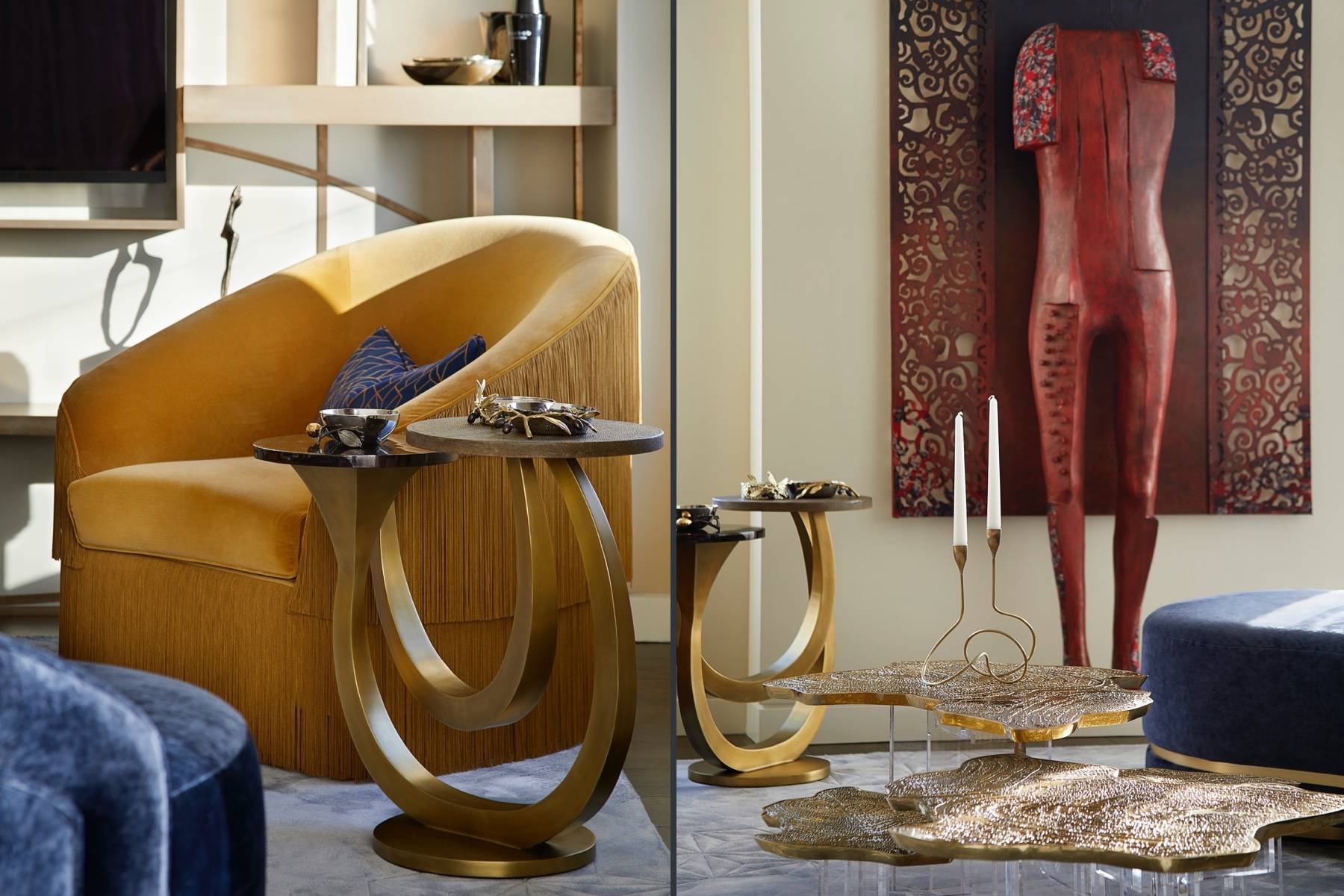 Her projects include a variety of private commissions in The Emirates, Jordan and Qatar, plus designing show houses for major UK developers. Noor explains, "Every project to me is impressive because everyone is completely individual and interestingly no matter what the property aesthetically looks like it serves its owners in a completely unique way so what we do behind the scenes and what you can't see is usually the most powerful part of the design."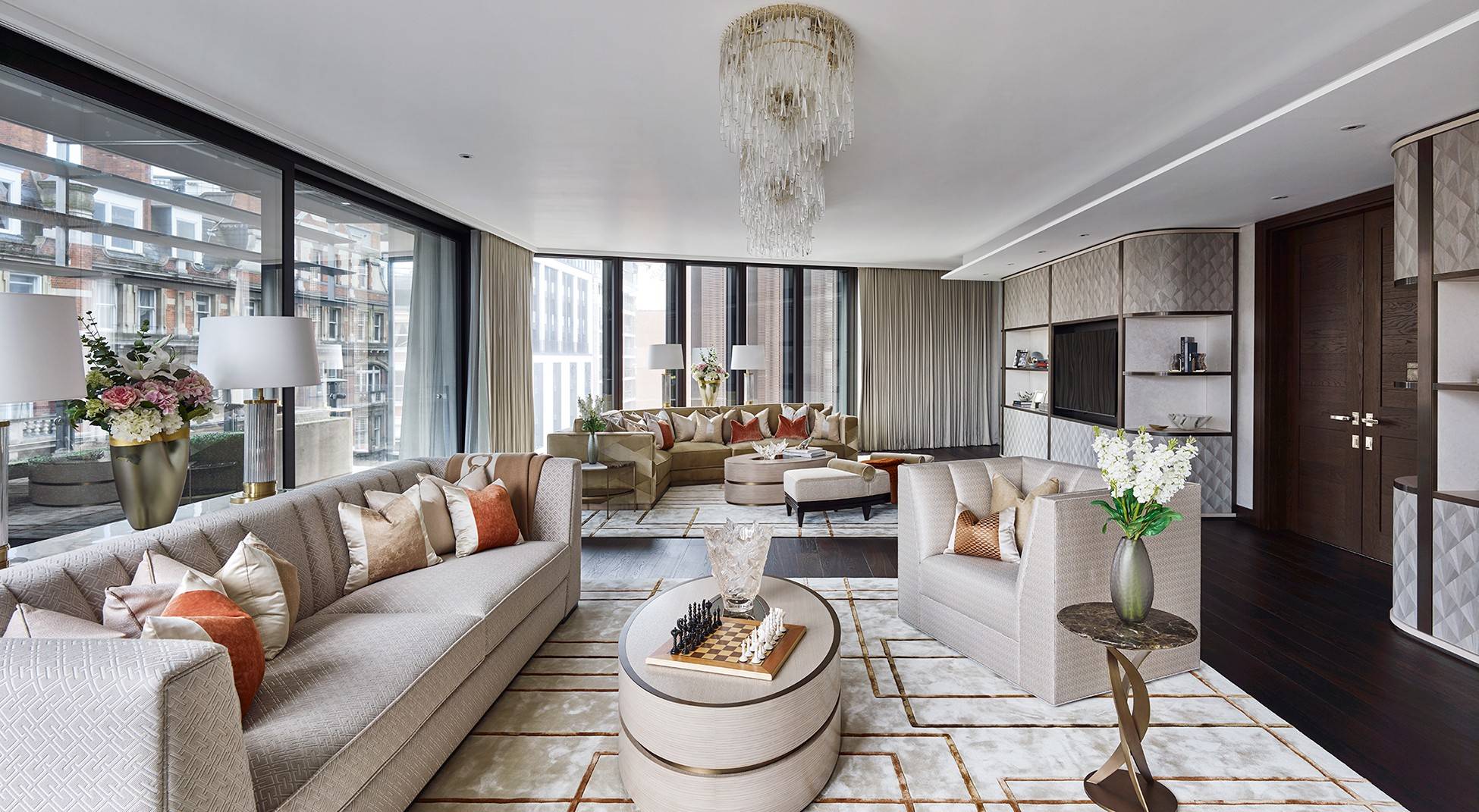 Trained architect Charu Gandhi worked as an interior designer for Candy & Candy before setting up her practice - Elicyon- in 2014. The company's name reflects its ethos as Elicyon is a portmanteau of the words' Halcyon' and 'Elysium Fields'. "Elicyon does not believe that luxury lies in the accumulation of things, but rather in creating time and space, a haven where everything is considered, elegant and beautiful."
Charu will only accept the very best and sources items from all over the world, including stone and glass from several countries and embroidery from India. She also specialises in the flow of the room and the interplay of light. "It's important to have an understanding of the ultimate balance between luxury and artisan techniques", she explains.
The studio's work is diverse and has included a Hyde Park residence with marble sculptures, bespoke joinery and straw marquetry to a show apartment for the developer Omniyat at One Palm in Dubai. The company also accepts small commissions such as recent commission creating a stunning display cabinet for a whisky collector. When asked about her studio's most impressive project, Charu replies with a smile -
"Your best project is your next one..."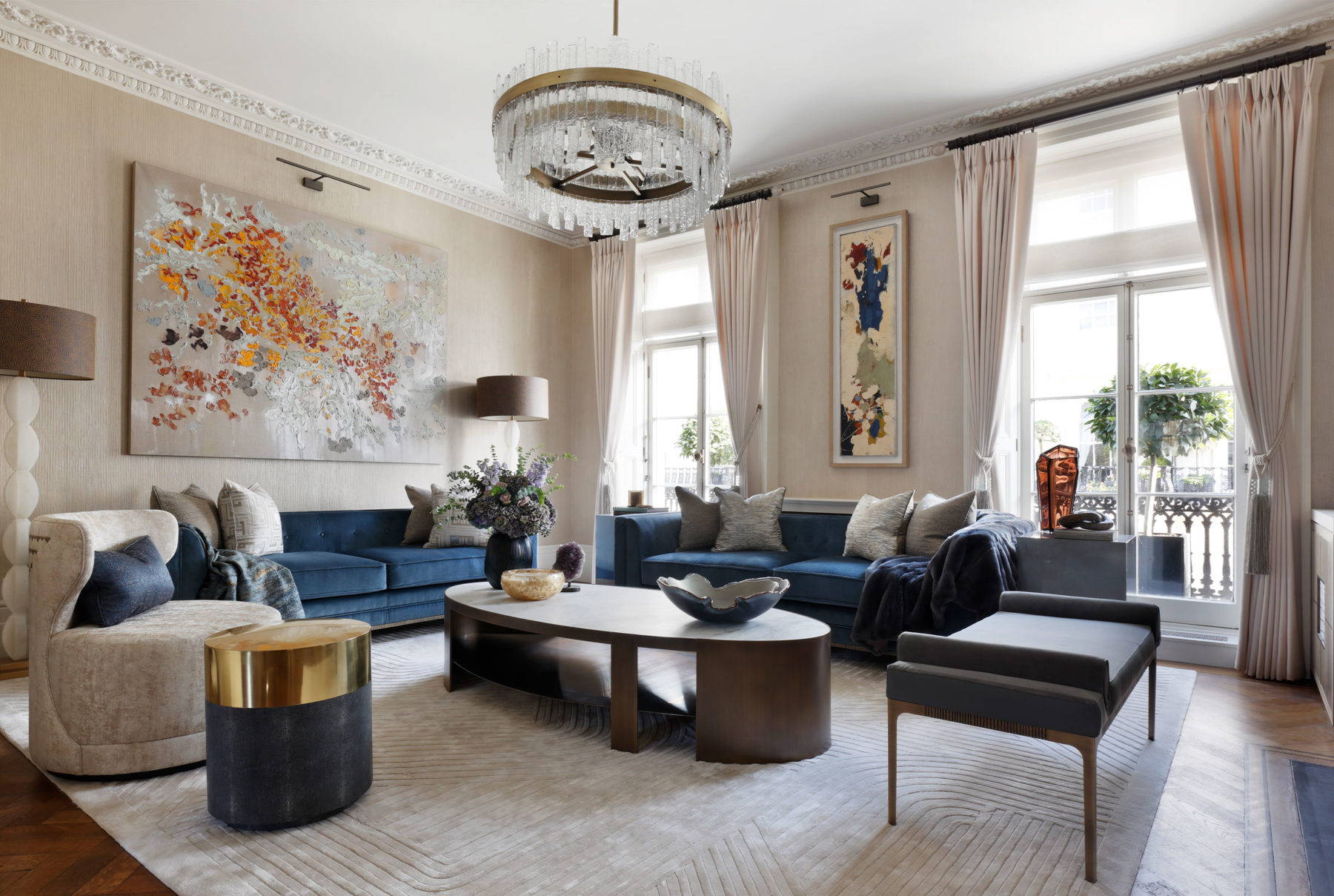 Photo by Helen Green Design
Founded by the late Helen Green in 2002, this studio's designs are elegant, soothing and cleverly created. Known for their clever use of soft muted colour palettes and the work of specialist artisans, the studio delights clients with their unique work. The quality of the artistry includes superb joinery and the use of sumptuous fabrics like cashmere in original ways. The studio recently completed the interior design of a new-build family home in Melbourne, putting open-air living as the focus of their designs.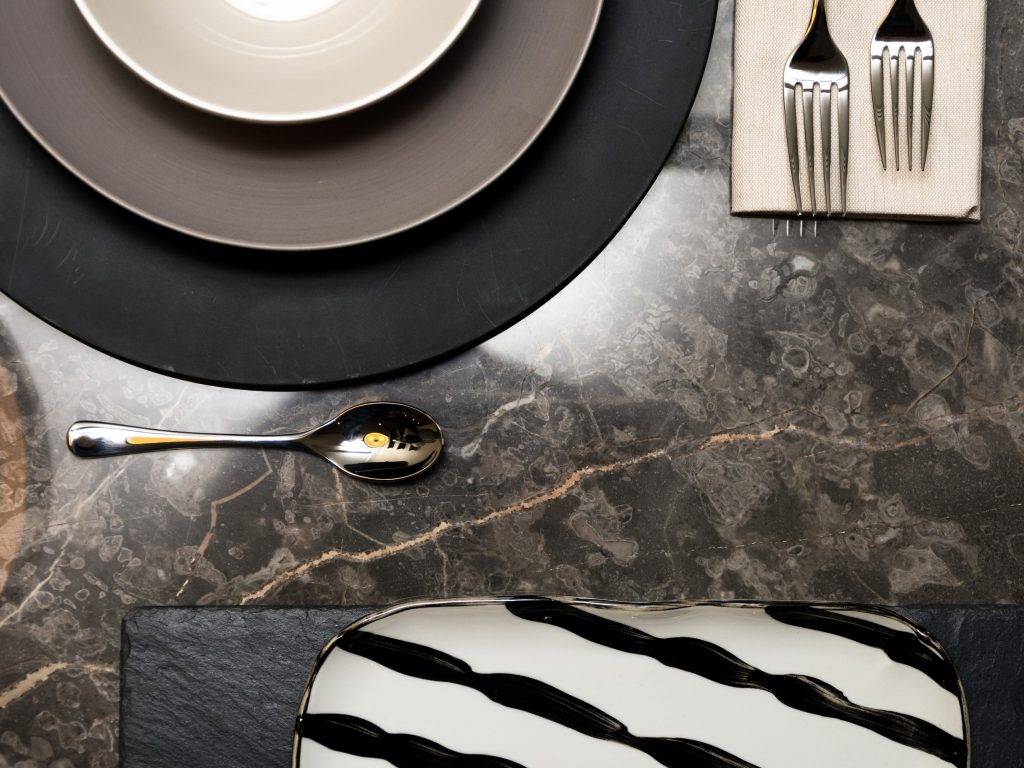 Secretcape was founded in Mayfair in 2008 by Mathilde Alibe and since then has been specialising in luxury architectural and interior design for affluent clients – both in London and internationally, Secretcape creates tailored environments that are- "ready to live and delivering an exceptionally high and personalised level of service".

The company collaborates with the world's most prestigious artisans, to provide its clients with luxurious materials with exceptional craftsmanship-
"The philosophy and aim have always been to remain 'ultra-premium luxury', a service that is exclusive and cannot be easily acquired. The main motivation of the Secretcape team is to keep craftsmanship alive. After all, it is what we are", explains Mathilde Allibe, CEO.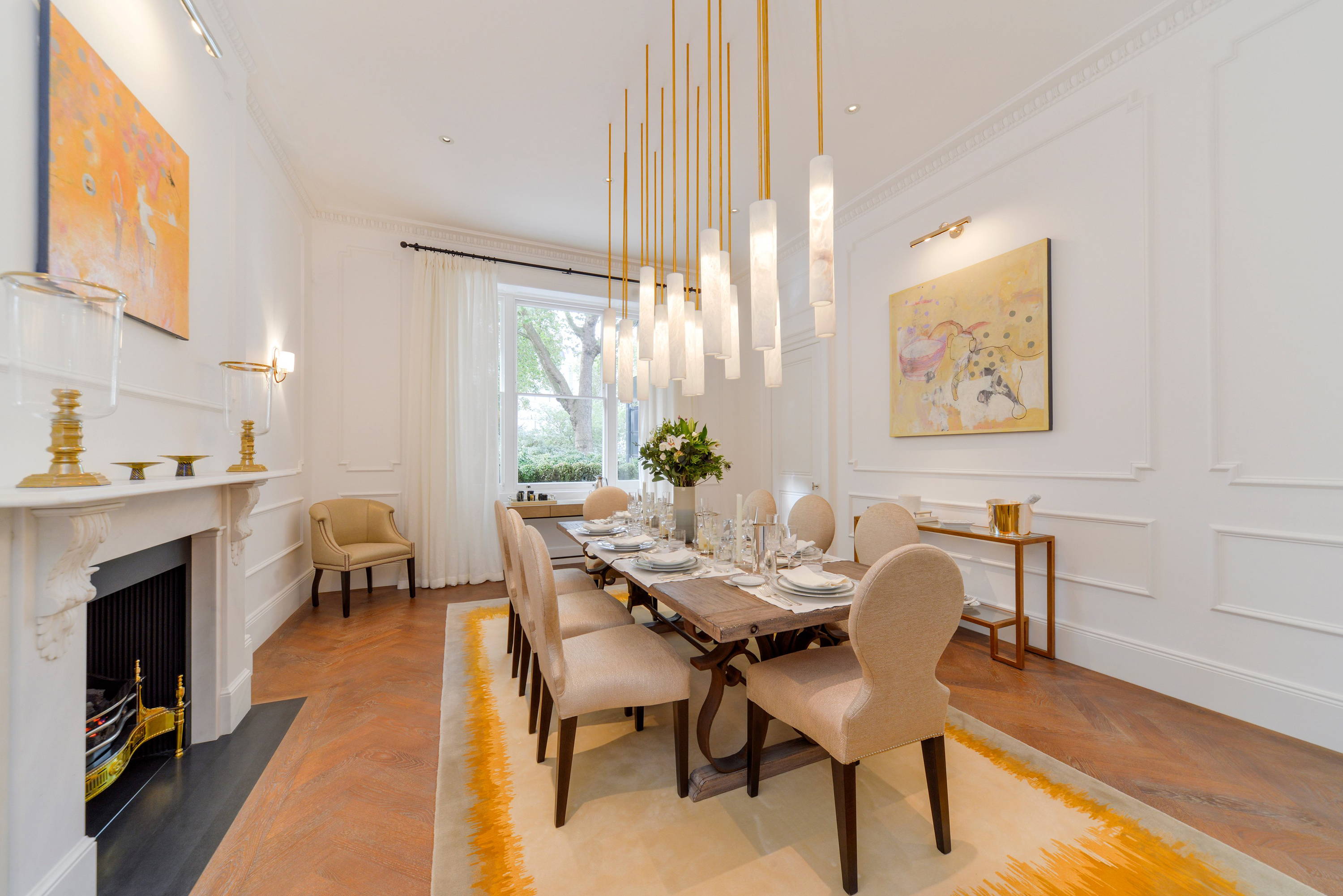 Secretcape has completed an international portfolio of luxury and exclusive real estate projects including; villas, penthouses, apartments, exclusive hotels, yachts and private jets and is currently working on ten projects around the world including in Paris and New York. Mathilde Alibe describes, one particular project fondly: "I think the first project of importance is a significant one in your memory. For Secretcape it was a seven-storey townhouse at Chesham Place, in the heart of Belgravia. A Grade II listed house is truly a representation of Parisian elegance and sophistication."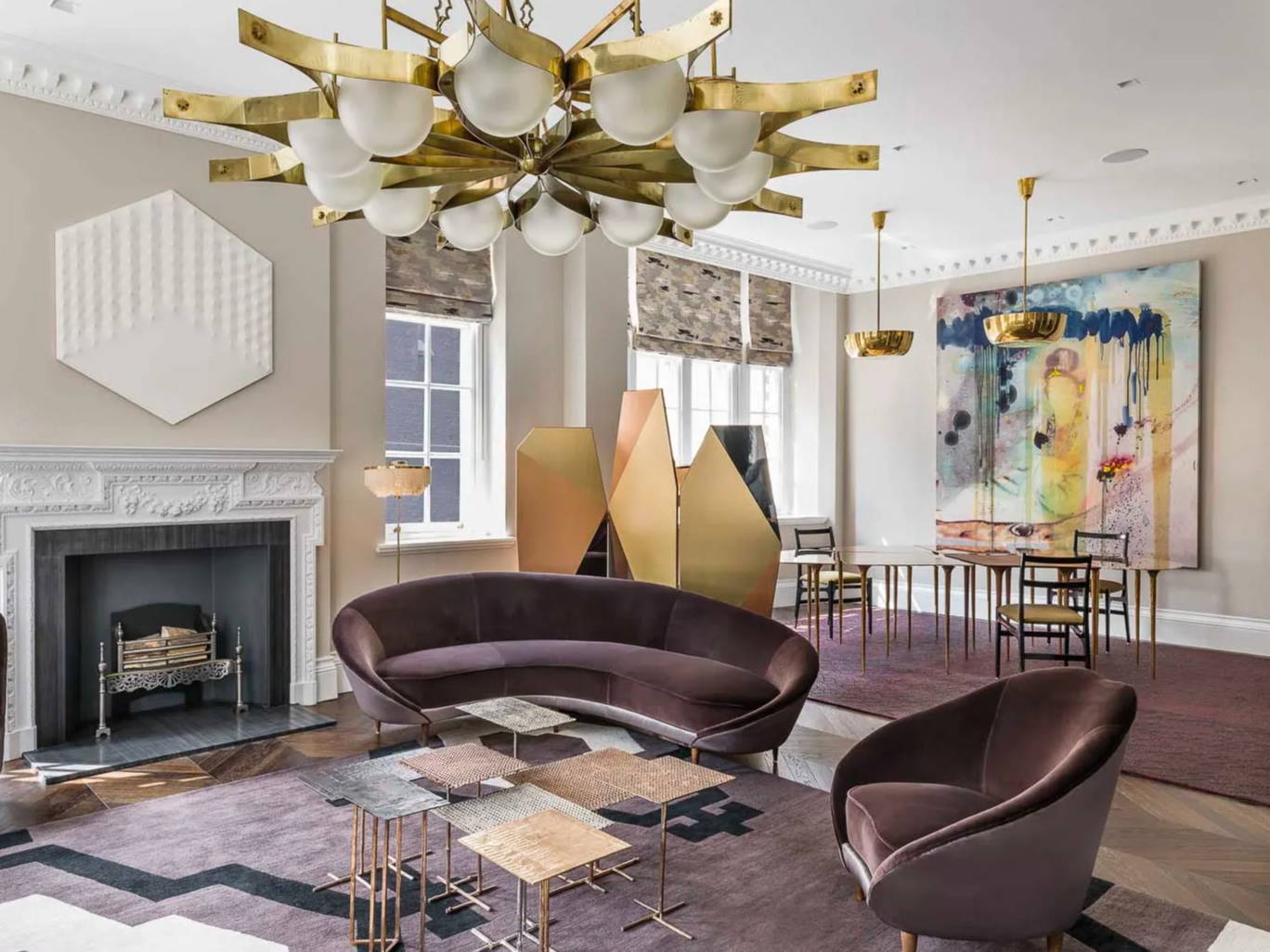 This multi-award-winning architectural interior design studio was founded in 1996 by visionary property developer and interior designer, Shalin Misra. The company creates characterful, functional and timeless interiors for their loyal clientele - "Our design principles are rooted in love and understanding of spaces, surfaces, textiles and materials, which is born out of a background in architecture. The aim is to achieve a balance, longevity and versatility in all our designs and to do this we counterbalance new technology, with art and craftsmanship."
The studio has a diverse portfolio and aims to make all its projects impressive, but the 'jewel in its crown' so far has been the farmhouse project in Delhi completed in 2019. The farmhouse covers 25,000 square feet and is family retreat situated the lush suburbs of southern Delhi - "It's an amazing intersection of indoor and outdoor space. The home was designed to appear as if it were emerging from the landscape so that the verdant surrounding greenery could be experienced from all areas of the home. It is a home to bring family together."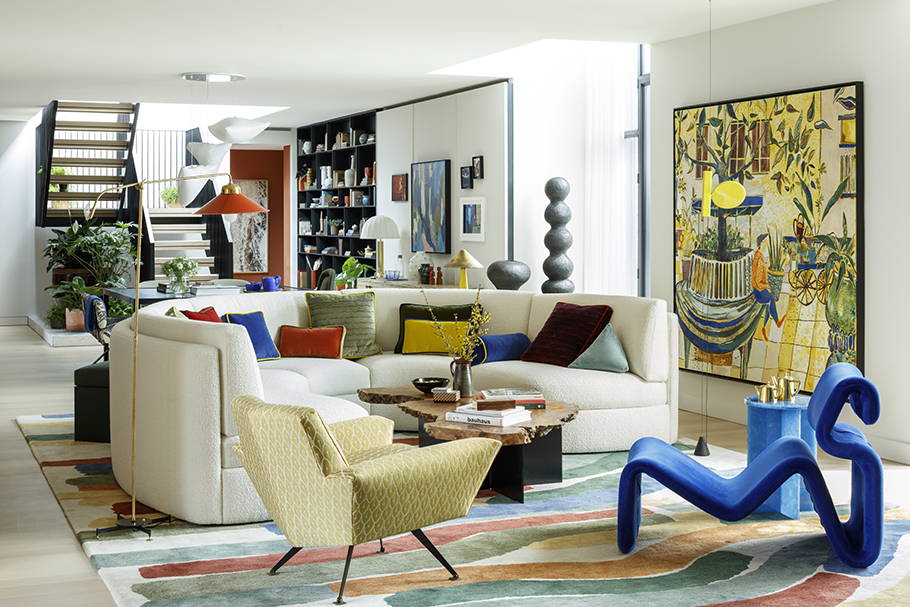 "The only way I know how to design is to imagine something as my own", says Studio Ashby's creative director, Sophie Ashby. Sophie studied interior design at Parsons School of Design in New York before setting up her practice in London in 2015. Since then she has had some exciting commissions including One Crown Place, the penthouse at South Bank Tower and the interiors of the new Casely-Hayford flagship store in Chiltern Street (in collaboration with her husband, menswear designer, Charlie). Sophie usually designs a room around works of art and meaningful objects, incorporating vintage furniture to make "a real and authentic sense of home".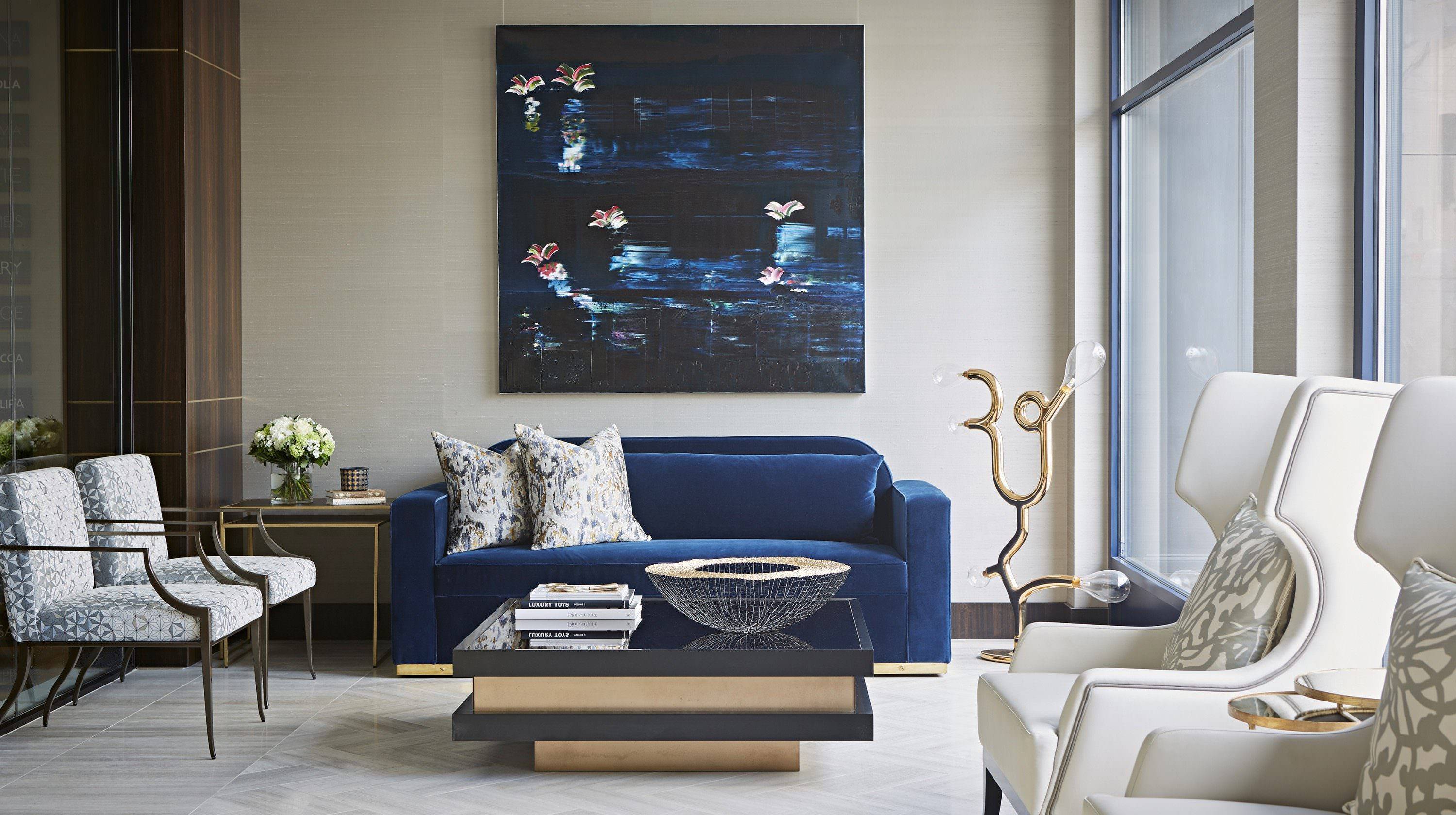 Taylor Howes studio has been running since 1993 in the heart of London, with its founder, Karen Howes, as one of the thought leaders in the industry. "The soul of Taylor Howes is echoed in the 'true design for living' approach", says Karen while she describes how the studio is known to infuse spaces with a quiet glamour through 'exquisite details, bold use of colour, balance and symmetry'. The studio tailors their spaces to the personal needs of each client. "When crafting our interiors, we as a studio aim to create luxurious spaces that suit the ebb-and-flow of everyday life."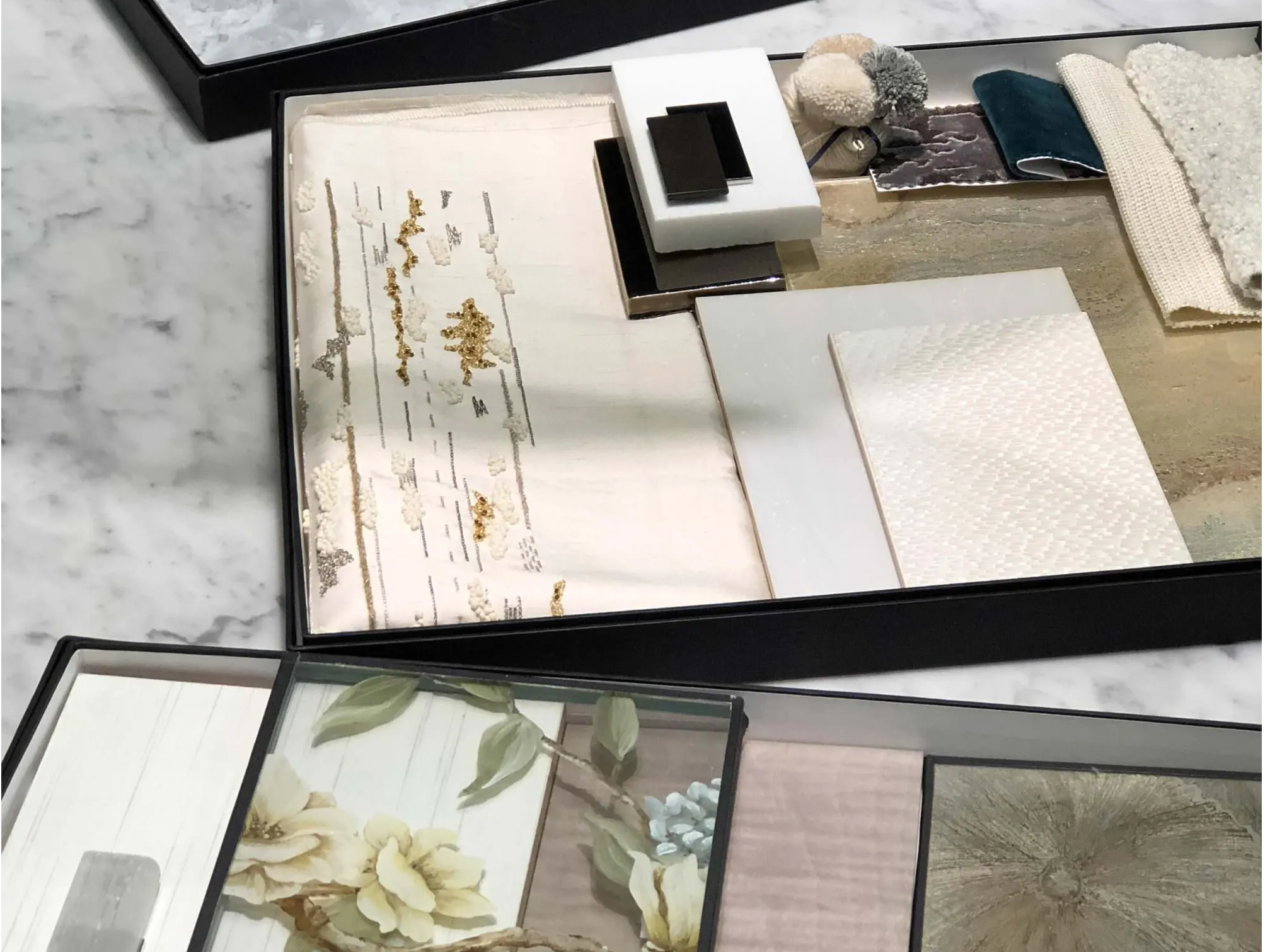 The studio has an impressive portfolio with over 1000 projects completed in London, the South of France, USA and the Middle East. "One of our favourite projects was an 11,500 square foot period church conversion we did in the heart of Knightsbridge just a stone's throw away from Harrods. It was a 'once in a lifetime' project and the work we did, won us the Andrew Martin' Designer of the Year award', which was a milestone moment for our design team and really cemented our reputation as interior designers internationally."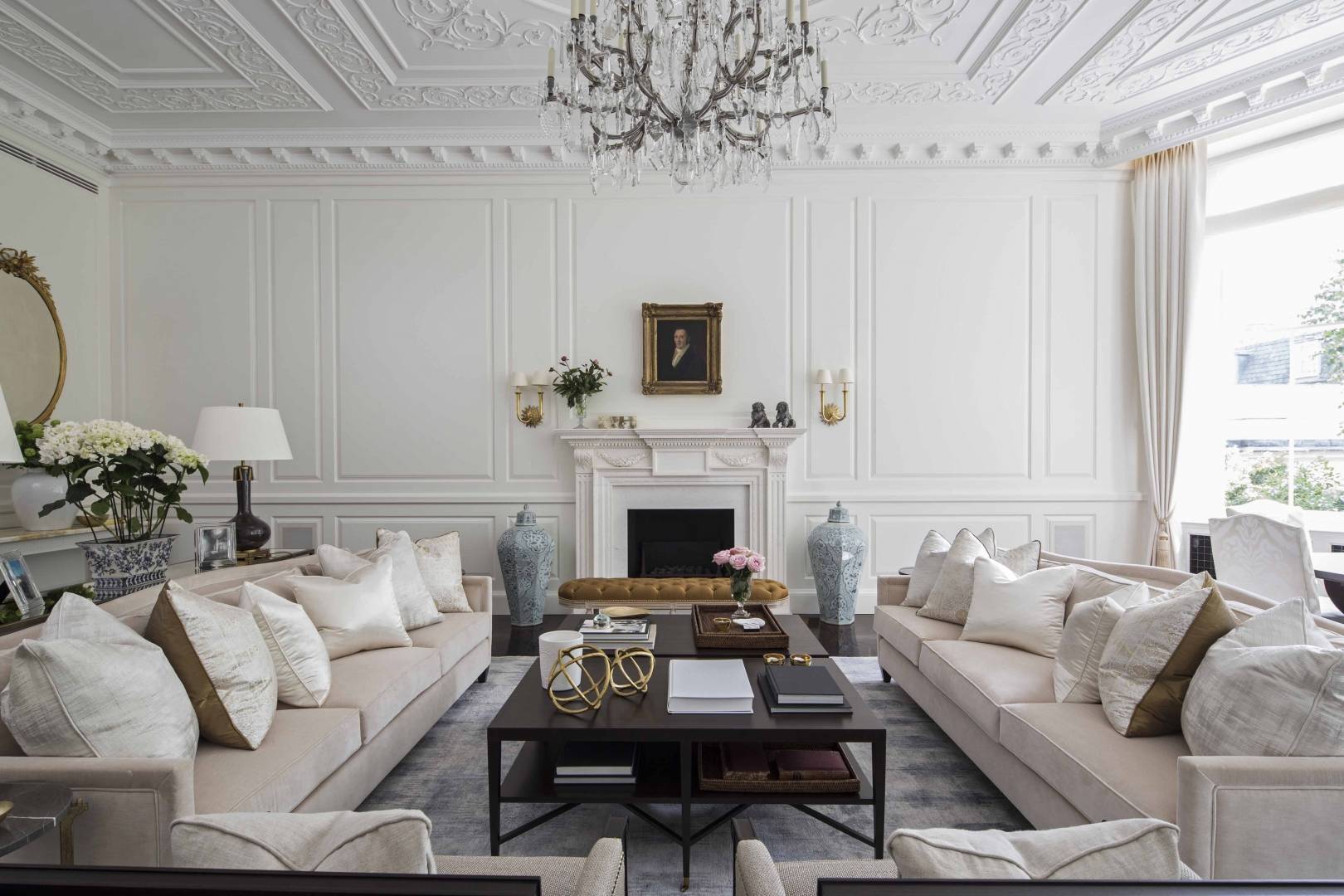 The interior designers at 1508 London are untethered by the design school of thought, viewing each of their new projects being unique. The company started in 2010 and has completed many exciting projects including The Carlton Towers, Jumeriah and The Lanesborough Club Spa in London's Knightsbridge. Recent work includes luxurious residences in Project Elizabeth in London, a five-star hotel in Venice and a stunning penthouse in Istanbul. The company is known for its clever use of materials and won the Best London Interior Award for Project Elizabeth at the prestigious UK Property Awards last year.

Discover colourful stories behind master artisans across the globe.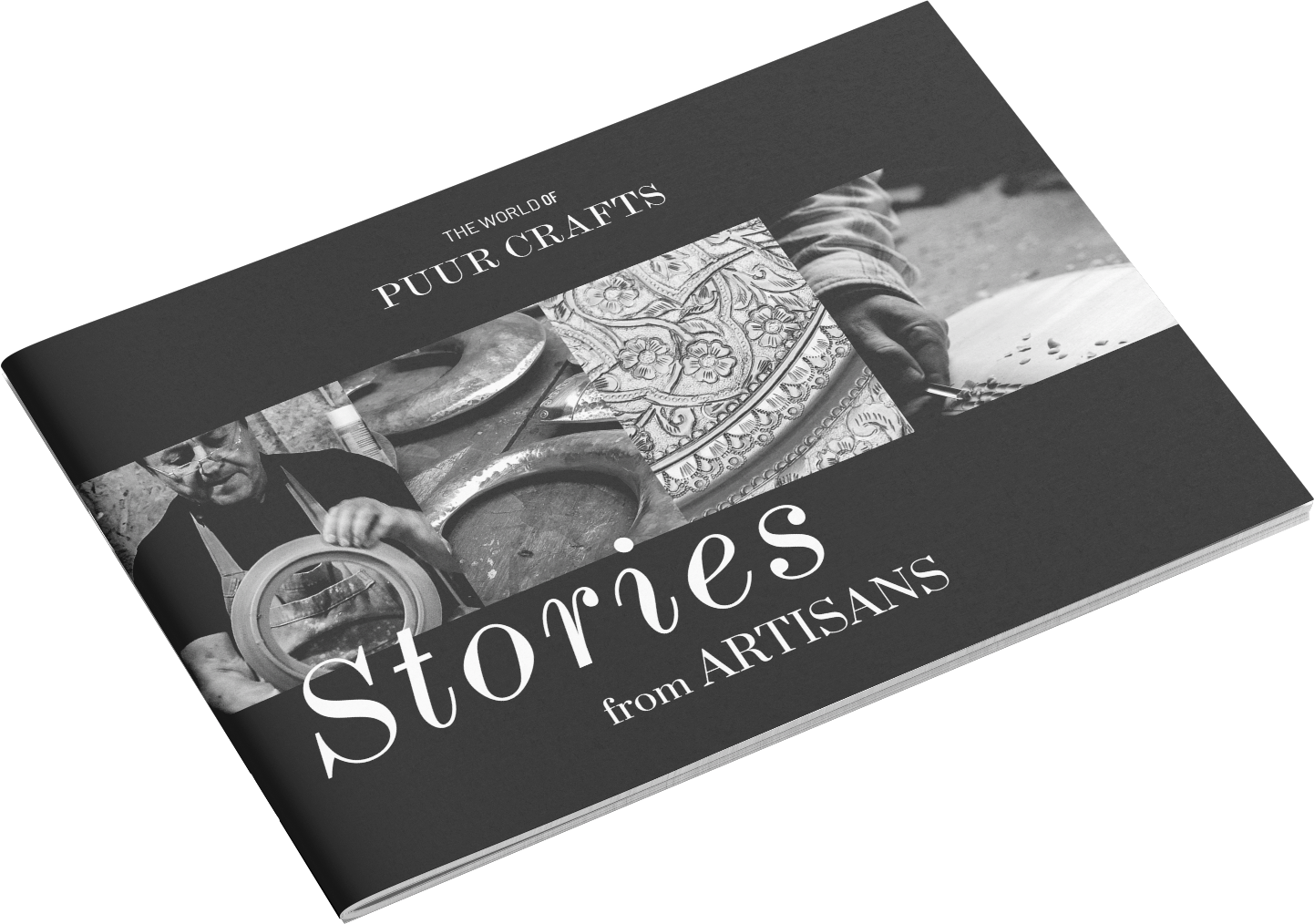 Follow Puur Crafts for more design content
---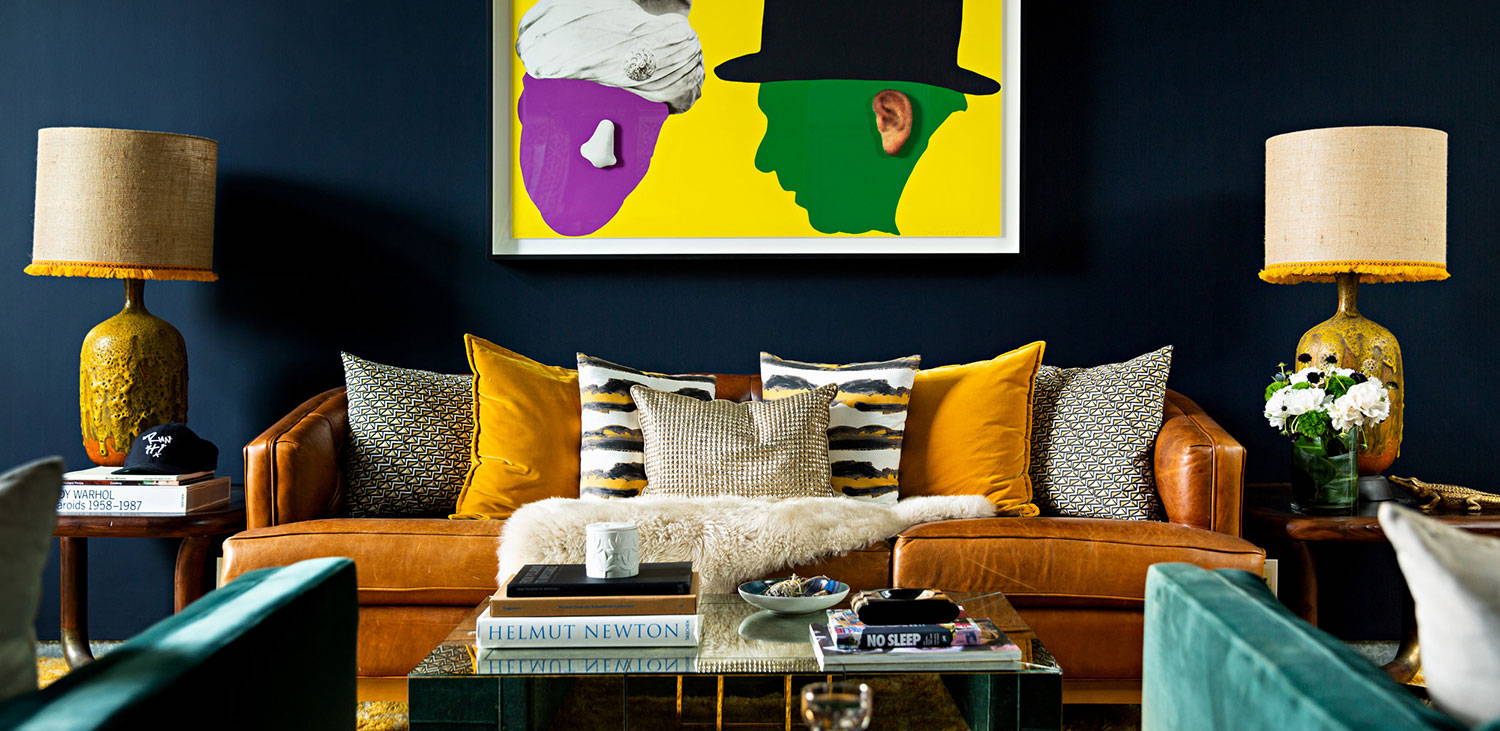 Peti Lau - Colourful designs with a fusion of personality traits
---
Disover the Aristofreak' style - A unique fusion of Peti Lau's four personality traits; eclectic, worldly, romantic and dramatic.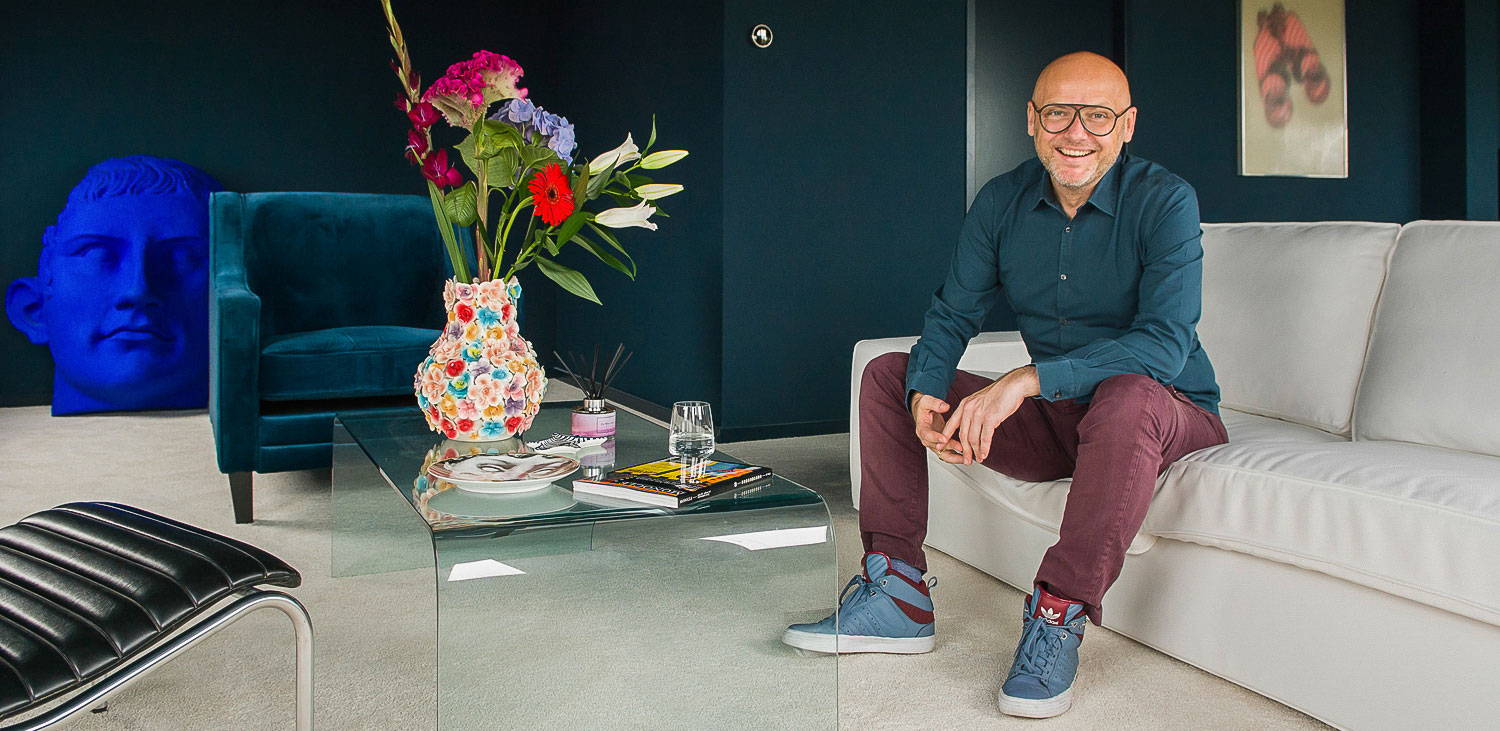 Patrick Kooiman - Bold & Playful from Rotterdam
---
Patrick Kooiman on his design inspiration, style and favourite Eterne pieces. Discover the bold and playful touch of the award winning writer.
---